Empower users with on-demand,
in-context training and support
Reduce support tickets and get in-context help to your users instantly
while they are on task
Product Details
VisualSP helps organizations successfully support their users by providing Just-in-Time Learning and help in the context of their work. Performance support is delivered when the users need it, on-demand directly through the native product's interface. A quick and easy method to provide on-demand support and training.
Build your own custom help content
Start with your own documents, videos, or web pages and incorporate them into custom help items that are delivered within the context of your application's interface.
Brandable with your company name and logo
Configure VisualSP with your own custom icons and application title to help with user adoption. Users are more likely to use an application if they can associate it with their organization. 
Control who can see VisualSP
VisualSP can be configured so it's only visible to users who need it. Make the help content available to select users and then change it around as needed.
Features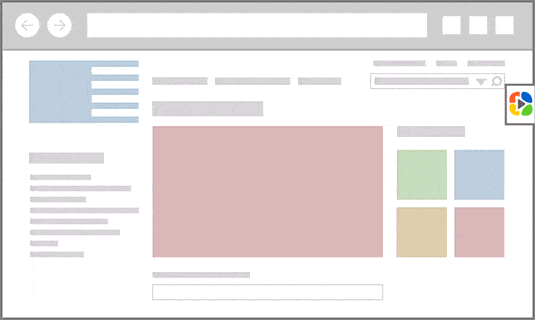 Create Interactive Walkthroughs
Guide your users and help them get up to speed quickly by building custom step-by-step walkthroughs of important functionality or new features. A walkthrough is a "micro-learning" tutorial that appears as an overlay on the environment.
Give your users their very own on-demand personal coach who will guide them through important learning points. Your users go through your custom walkthroughs as many times as needed, or just occasionally as a refresher. Walkthrough tutorials are the most popular medium of providing help to end-users and makes learning fun and easy!


Inline Help
Provide on-demand help for elements on the page using inline help. Make the discovery process intuitive by providing visual clues for any element on the page. Un-frustrate your users with these interaction points that makes it easier for them to access help as they need it directly on the page and at their moment-of-need.
Splash screen
Your users may routinely ignore company email messages, absentmindedly deleting important announcements without even reading them. Ensure your users see important communications by using VisualSP to automatically load messages on your application. Increase the efficiency of your messaging for important, company-wide notifications. Human Resources, Communications, and Legal departments can leverage popup messaging to make sure important information is seen by users.
How do I get more information?
Please fill out this form below to contact us and we'll get back to you ASAP with the next steps.
WHAT OUR FRIENDS SAY
I'm such a big fan of VisualSP. The advantage of VisualSP is that it delivers just the right amount of training to you - just when you need to learn something - which means you're much more likely to retain it. Even if you don't, the information is there for you the next time you do that task!
Susan Hanley
Microsoft MVP
Founder / Susan Hanley ,LLC
COMPANIES THAT USE OUR PRODUCTS