Learning and Support in the Flow of Work for Your Employees
Boost return on your technology investment by providing training and support to users at the moment-of-need, in the flow of work and in context of their environment.
Beat the Forgetting Curve
Are your Remote Employees Working Efficiently?
According to the Forgetting Curve, employees forget 90% of what they learn through traditional training within 3 to 6 days.
Let's ditch the traditional ways of training and supporting employees that don't work anyway. Provide your employees Just-In-Time Learning® using VisualSP® directly in the flow of their work to fight the forgetting curve.
With VisualSP, your team gets performance support training options with bite-sized pieces of information that fit directly within their specific work context. Your employees are more productive, engaged, and informed as a result. Everybody wins!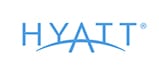 VisualSP's Key Advantages
Ready to discover what Just-In-Time Learning® can do for your organization?
Reduce Tier 1 support tickets and achieve user adoption of your web applications by getting information to your users instantly while they are working on a task.
Increase productivity and Return On Investment (ROI) from your enterprise software investment by making them easier for your users to use. 
Speed up your onboarding processes and allow users to quickly learn tasks and solve problems on their own using Just-In-Time help and learning.
What do you want to accomplish?
User Adoption of Technology
If you are a Microsoft Office 365 customer, we offer a large catalog of training assets (videos, walkthroughs, quick reference sheets) to help your employees gain familiarity throughout the entire suite of Microsoft apps including Microsoft Teams, OneDrive, SharePoint and hybrid implementations.
Learn about how our solution incorporates pre-made learning content as well as accommodates your own in-house training collateral.
Communication of Compliance Training
As more key business processes move online, achieving compliance across your organization has grown in importance and become more urgent.
VisualSP puts your regulatory guidance and compliance training at your employees fingertips at the exact moment they need it in any web application. Rather than slowing down operations with pages of redundant info, learn how you can keep your team compliant and productive with VisualSP's innovative solution.
Optimize the Way You Train
Download our FREE eBook on successful user adoption strategies that work.
See what our clients have to say
We have been providing high quality services and products to best brands around the world since 2005
When I first joined NCBA, user adoption had been very low and the person that I replaced was too technical for the average end user to understand. As a result our end users did not understand the role of Office 365 in the organization. VisualSP has helped the organization by providing contextual help specific to the area that the end user is working in. The walkthroughs help our users navigate when they experience a new interface for the first time.
Jessica Garcia Moreno
Director SharePoint Administration / NCBA
My favorite part about VisualSP is the context sensitivity of the application. It knows who a user is, where they are and what kind of access they have within the application to be able to deliver specific instruction to that user in the time that they need it. The flexibility to be able to customize the VisualSP interface to be able to deliver our own content is also a big win.
Lynley Hipps
SharePoint Support Manager / TSYS
Our Office 365 journey has taken a couple of years and we knew the tools were out there, but our users appeared confused and adoption was suffering. Support tickets for how-to's were at an all-time high and that is where VisualSP came in. VisualSP has given my team their time back to prioritize other projects and strengthen our organization.
Chris Reynolds
Head of System Devleopment and Application Serverless Systems / Arden & Gem
VisualSP is a perfect fit for the type of help we need and I am very happy with it.
Emily Scott
Quantum Marine
I am very pleased with VisualSP. You won't find a bigger fan than me!
David Burman
S&C Electric Company
The videos show me exactly what I want! Fantastically simple!!
Chris Blocher
Autodesk, Inc. Ithaca, NY
These folks are well versed in their subject area.
Carolyn Bennett
Arizona Board of Regents Phoenix, AZ
The VisualSP folks are very knowledgeable in their field.
Heather Kuhel
UGN, Inc. Tinley Park, IL
Instructors are very helpful and knowledgeable!
Max Burgstahler
Decatur Public Schools
Content from our
Learning Hub
VisualSP:​​​​​​​ Just-In-Time Learning and Help for end users
Traditionally Training Your Employees and End Users is a Waste of Time
How NHS found a flexible solution for end user training