Stop Training and Start Helping your Employees get their job done
Reduce support tickets and get information to your users instantly by providing them Just-In-Time Learning® at their moment of need
Traditional employee training doesn't work. There is a better way!
Traditional end user training just doesn't work. We can't expect to train end users by pouring knowledge into their heads and expecting them to remember everything when they need it – the forgetting curve is just too steep for this method. In fact, end users don't even want to be trained, they want to be helped and supported at their moment-of-need so they can get their job done!
VisualSP (Visual Support Products) solutions help end users by providing them Just-In-Time Learning® in their work context. Performance support (help at the moment-of-need) is delivered to users when they need it, on-demand and in-context directly on top of the native product's interface. Content is in the form of interactive walkthroughs, inline help, short videos, quick reference cards and more.
Benefits of Just-In-Time Learning ®
Reduce support tickets and get help to your users instantly while they are working on a task.
Increase productivity and a greater ROI from your software investment.
Just-In-Time Learning helps to speed the on-boarding process and allows users to quickly learn tasks and solve problems on their own.
VisualSP for SharePoint, Office 365 & Hybrid
Provide in-context help and training to your users throughout the entire suite of Office 365 applications including SharePoint Online. This product also works great on SharePoint On-Premises or for hybrid implementations.
Provide in-context training and support on-demand to your users of any web application. Bring the power of VisualSP to your SaaS or custom built web application and guide end users at their moment-of-need.
Get your free eBook with the 14 principles on achieving digital adoption success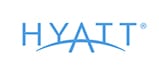 See what a few of our clients had to say
We have been providing high quality services and products to best brands around the world since 2005
Scott Shearer is a perfect fit for the type of help I need and I am very happy with his input.
Emily Scott
Quantum Marine
I am very pleased with your consulting services. You won't find a bigger fan of Yaroslav Pentsarskyy than me. He really knows SharePoint and how to customize it with small bits of JavaScript. He has been a huge help to us.
David Burman
S&C Electric Company
This video shows me exactly what I want for the different views in the same list!! Fantastically simple…8:14 seconds and I'm rockin' it already!!
Chris Blocher
Autodesk, Inc. Ithaca, NY
These folks are well versed in their subject area.
Carolyn Bennett
Arizona Board of Regents Phoenix, AZ
Very knowledgeable and great presenters/teachers.
Heather Kuhel
UGN, Inc. Tinley Park, IL
Instructors are very helpful and knowledgeable!
Max Burgstahler
Decatur Public Schools
Content from our
Learning Hub
VisualSP:​​​​​​​ Just-In-Time Learning for SharePoint & Office 365 users
Training Your SharePoint End Users is a Waste of Time
How We Achieved Sustainable SharePoint Adoption at Visa