Automate end user training & support for Microsoft Office 365 and SharePoint
VisualSP helps organizations support and train Microsoft Office 365 and SharePoint (online and on-prem) users by providing them Just-in-Time Learning® and help in the context of their work
VisualSP un-frustrates end users by providing them the help and support they need at the moment of their need to help them do their job.
Reduce support tickets and get help to your users instantly while they are on task.
Focus user training with in-context help specific to the functionality within the application or site.
Strengthen retention by utilizing multiple media formats, such as interactive guides, videos, screenshots, documentation, and illustrations.
Customize help content by adding your own materials addressing compliance, workflows and other collaboration and training objectives.
Increase productivity and achieve a greater ROI from your SharePoint and Microsoft 365 investment.
Speed up the on-boarding process with our Just-in-Time Learning® content provided within the workflow.
VisualSP ships with hundreds of pre-built help and training items produced by Microsoft Office 365 experts and Microsoft Learning Pathways content team. We believe the in-context delivery to users is the best ways to present the material.
VisualSP is a full-featured help and support system
Context sensitive training and support
Contextual help and performance support through video tutorials, walkthroughs, tip sheets and more directly within the interface.
Tooltips and Inline help icons
Deliver information to your users about elements on the page using inline help icons.
Walkthroughs of applications
Use our pre-built application walkthroughs or customize and create walkthroughs for your specific needs.
Supports multiple media formats
VisualSP supports various content formats including banners, walkthroughs, videos, documents, images, web pages, and more. Content can be hosted anywhere online.
Customize the content
Full customization options available to modify existing help items and create your own as needed.
Full analytics for application usage
System analytics reveal who is using the system and where the highest support needs are within the applications.
See how VisualSP helps organizations successfully support and train Microsoft 365 and SharePoint users by providing them Just-in-Time Learning® and help in the context of their work.
Frequently Asked Questions
Q. What exactly is VisualSP for Office 365?
A. VisualSP System is a Plug n Play training and support system for your end users. It provides contextual help and information to users at their moment-of-need, within their own environment and according to their specific permissions. The application and built-in content is delivered directly from our Microsoft Azure cloud.
Q. Is the system customizable?
A. The premium version of VisualSP, which includes Learning Pathways content among other features, is fully customizable.
Q. Can I see the system in action?
A. Absolutely! We have compiled a video gallery comprising of many use cases of VisualSP. Check it out.
Q. Does it support modern interfaces of SharePoint Online?
A. Absolutely! Our system detects and supports the modern interfaces of SharePoint as well as classic interfaces so users can get help according to the interface being used.
Q. Can we get VisualSP for a subset of users instead of our entire user base ?
A. Yes you can. You can deploy VisualSP to a limited number of users in your team / company to start with and expand as needed.
Q. What content is provided when I purchase VisualSP for Office 365?
A. We have various content packs to choose from. When you pick a content pack, we simply turn it On from our backend and you'll see it appear immediately within your VisualSP subscription.
Q. Can we get custom videos, walkthroughs or other type of content produced to plug into the system?
A. Yes. We can produce custom help items for our customers as needed and plug it directly into the VisualSP system.
Q. Microsoft is always making constant changes to Office 365. How are you able to keep the content updated and current?
A. It is very true that Microsoft Office 365 is updated frequently. We keep the educational content coming from Microsoft as well as our own content curated and configured properly on a weekly basis to ensure that we provide the proper guidance to the users of the system.
Q. If we choose to deploy Microsoft Learning Pathways content, do we need to install Learning Pathways SharePoint site as well?
A. No. With VisualSP for Microsoft Learning Pathways, there is no need for you to install and maintain the Learning Pathways SharePoint Communications site. All the content from Learning Pathways is automatically delivered to your users within VisualSP and we keep it all updated regularly so you don't have to worry about maintaining it yourself.
Q. Which Microsoft Office 365 applications do you have content for?
A. Most of them. Here is the complete list: Office 365 Overview, Teams, OneDrive, SharePoint Online, Outlook, Excel, Word, PowerPoint, Forms, Planner, Sway, and Yammer.
Q. How easy is it to disable content I don't want my users to see?
A. Very easy. As a VisualSP subscription admin, you would just select all the content you don't want your users to see and click unpublish. Your users will stop seeing that content immediately.
Q. How hard is it to deploy VisualSP?
A. Most of our customers are able to deploy VisualSP within a couple of hours.
Technically speaking: Check out the support article describing the deployment scenarios we support.
Companies that use our products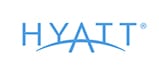 Hear what others have to say!
What a fantastic idea and implementation. VisualSP system is a great assisted help solution for end users. Not only is help just a click away, but it's in the context of what they are currently doing.
Andrew Connell
MVP / Critical Path Training
Modine is very happy with the VisualSP system. We have been able to set baseline knowledge in our organization for both business users and IT
David Webster
Modine Manufacturing
VisualSP has really got this idea nailed and has taken the extraordinary library of video snippets and added them in-context.
Dan Holme
Director of SharePoint / Microsoft
What I've found in the last 8 years is that users want to know how to do their job. We use the VisualSP Help System and have added our own content. This has helped tremendously and reduced the phone calls, emails, and help desk tickets. I now provide training when requested and focus it on the things people need to do in the platform: Submit leave, upload meeting minutes, etc.
R. Witcher
Content Manager / West Georgia Technical College
Your VisualSP Help System is in place and working great!
Bruce Rawles
Web & Intranet Support, / University of Colorado Denver
I'm such a big fan of the VisualSP Help System because it brings training to people when and where they need it. The advantage of VisualSP is that it delivers just the right amount of training to you – just when you need to learn something – which means you're much more likely to retain it. Even if you don't, the information is there for you in context the next time you do that task!
Susan Hanley
Microsoft MVP, Founder / Susan Hanley, LLC