VisualSP for Microsoft Viva Connections
Easily onboard your users and provide continual training and support using walkthroughs, inline help, pop up videos and more directly on your SharePoint site within Viva Connections for Microsoft Teams.
What is VisualSP for Viva Connections?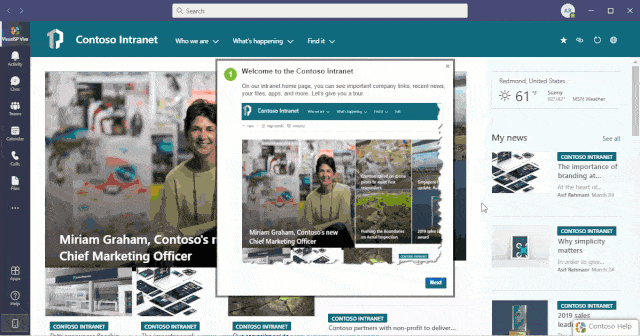 Microsoft released Viva Connections for Teams to bring your SharePoint intranet directly within your Teams environment. VisualSP for Viva Connections is your solution to provide self help, support, and training to your users directly on top of the interface within Teams.
VisualSP provides customizable prebuilt walkthroughs, tip sheets and the capability to make various types of help and training items that are always available to your users as they need it and in context of their own environment without having to leave the Teams interface.
Built to support your employees using your intranet within Teams
VisualSP ensures that users have the support and answers they need at their fingertips when using your intranet within Teams.
Speed up the onboarding process of new employees on Viva Connections
Communicate important company messages Via pop up videos, banners and walkthroughs directly on top of Viva Connections
Increase productivity and achieve a greater ROI for your Viva Connections deployment
Un-frustrate users by providing them help directly within Teams
VisualSP help system is a full featured training and support system that seamlessly integrates into your Viva Connections application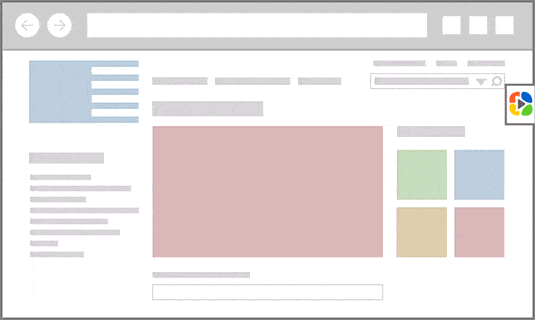 Highlight important components of your intranet to communicate information quickly and swiftly to your users:
Completely customizable so you can edit existing walkthroughs
Build your own step-by-step walkthroughs
Download whitepaper: Interactive Guidance with Walkthroughs
Communicate your messages through pop-up videos on your SharePoint intranet home page within Viva connections:
Custom videos such as a message from your CXO
Show your own internal videos or link to content anywhere online
Ideal way to train your visual learners
Place inline help icons by any element on the page to provide self discovery of information:
Un-frustrate users with easy interaction points directly on the page to access help
Provide visual cues just like your users see on internet pages
Create guidance for any page element
Provide company notifications to where your users are directly on top of your SharePoint intranet within Microsoft Teams. Automatically load messages that are tracked when clicked:
Human Resources, Communications, and Legal departments can leverage pop-up messaging to make sure important information is seen
Company wide notifications targeted to employees within Teams
Display custom company announcements through banners on top or bottom of the page so they cannot be missed:
Announce important updates that would have been missed if sent by email
Custom announcements can be shown at exactly the right time you need, for the exact duration required
Full Usage Analytics Reporting
Be always in the know about which users have seen your messages and which ones have not:
Full report of which of your items have been looked at by whom and when exactly
Complete drillable solution to dig deeper into each analytics
Implement VisualSP for Viva Connections today!
A straightforward flat price of $4,950/year for up to 2,000 users. This will provide the license to deploy and implement VisualSP for Viva Connections on 1 SharePoint communication site displayed through Teams.
Have questions? Contact us for a quick demo.
Frequently Asked Questions
Q. What is VisualSP?
A. VisualSP System is a plug n play training and support system for your end users. It provides contextual help and information to users at their moment-of-need, within their own environment and according to their specific permissions. The application and built-in content is delivered directly from the Microsoft Azure cloud.
Q. Do we have to build out the content ourselves?
A. We provide you with many ready made templates that you can use to quickly build out your content. We even work with you to create your first walkthrough to make sure you are successful right out of the gate with VisualSP.
Q. Is the system customizable?
A. Yes! All branding and content that you see in the system is customizable. Even the text and icon on the VisualSP tab itself is customizable and the tab can be placed wherever you want on the screen for your users.
Q. Can we get custom videos, walkthroughs or other type of content produced to plug into the system?
A. Yes. We can produce custom help items for our customers as needed and plug it directly into the VisualSP system. Alternatively, it's very easy for your staff to create the help items as well if you wish.
Q. What if we have more than 2,000 users?
A. We competitively priced VisualSP for Viva Connections for most small to medium businesses. For larger organizations, the cost is still simple at an additional 0.50 cents per user per year. Contact Us for more questions.
Companies that use our products
Why the NHS chose VisualSP
"We needed (a learning solution) that provided real impact at the point of use. Now the answer was clear. From day one, I can say 'here is the information you need.' For me, it's taking a barrier away and making people feel empowered.
It saves so much time. For us, that was a major win."
Chris Reynolds
Head of Innovation and Product Development
NHS Arden & GEM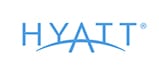 Hear what others have to say!
I was part of the product testing when we were originally seeking a product for SharePoint tier 1 support at TD Ameritrade and thought at that time that it was a no brainer to go with VisualSP. I was very happy when management approved the purchase and even happier after seeing the results. Our calls for support were substantially decreased; prior to having VisualSP, I received 3-4 times as many questions and requests for help. And now, your product interface has improved, the content is so much richer than when we first came on board, the growth of this product is very impressive. I would highly recommend it to anyone looking to enhance their tier 1 support.
Malinda Powell
Senior Systems Analyst / TD Ameritrade
When I first joined NCBA, user adoption had been very low and the person that I replaced was too technical for the average end user to understand. As a result our end users did not understand the role of Office 365 in the organization. VisualSP has helped the organization by providing contextual help specific to the area that the end user is working in. The walkthroughs help our users navigate when they experience a new interface for the first time.
Jessica Garcia Moreno
Director SharePoint Administration / NCBA
My favorite part about VisualSP is the context sensitivity of the application. It knows who a user is, where they are and what kind of access they have within the application to be able to deliver specific instruction to that user in the time that they need it. The flexibility to be able to customize the VisualSP interface to be able to deliver our own content is also a big win.
Lynley Hipps
Support Manager / TSYS
Our Office 365 journey has taken a couple of years and we knew the tools were out there, but our users appeared confused and adoption was suffering. Support tickets for how-to's were at an all-time high and that is where VisualSP came in. VisualSP has given my team their time back to prioritize other projects and strengthen our organization.
Chris Reynolds
Head of System Development / NHS Arden & Gem
What a fantastic idea and implementation. VisualSP system is a great assisted help solution for end users. Not only is help just a click away, but it's in the context of what they are currently doing.
Andrew Connell
MVP / Voitanos
Modine is very happy with the VisualSP system. We have been able to set baseline knowledge in our organization for both business users and IT
David Webster
Modine Manufacturing
VisualSP has really got this idea nailed and has taken the extraordinary library of video snippets and added them in-context.
Dan Holme
Director of SharePoint / Microsoft
What I've found in the last 8 years is that users want to know how to do their job. We use the VisualSP Help System and have added our own content. This has helped tremendously and reduced the phone calls, emails, and help desk tickets. I now provide training when requested and focus it on the things people need to do in the platform: Submit leave, upload meeting minutes, etc.
Robin Witcher
Content Manager / West Georgia Technical College
Your VisualSP Help System is in place and working great!
Bruce Rawles
Web & Intranet Support / University of Colorado Denver
I'm such a big fan of the VisualSP Help System because it brings training to people when and where they need it. The advantage of VisualSP is that it delivers just the right amount of training to you – just when you need to learn something – which means you're much more likely to retain it. Even if you don't, the information is there for you in context the next time you do that task!
Susan Hanley
Microsoft MVP, Founder / Susan Hanley, LLC