In-Context | On-Demand
Just-in-Time Learning®
How VisualSP can help your customers
Our award-winning training and in-context help products provide learning at the moment of need. Multimedia micro-training content surfaced in the user workspace eliminates the need to search for help, keeping end-users productive and focused.
Our support services include...
Plug 'n play end user support for Office 365 & SharePoint
Contextual self training that integrates directly on top of live applications
Interactive step-by-step user guides for organizational change management
VisualSP for SharePoint & Office 365 has over 2 Million Worldwide Users
VisualSP application and content are both hosted on Microsoft Azure

Our customers have seen user adoption increase by more than 31%
Our Satisfied Customers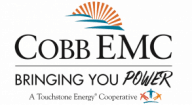 Expert Reviews
VisualSP has really got this idea nailed and has taken the extraordinary library of snippets of training and added them in-context
Dan Holme
Director / Microsoft
I'm such a big fan of the VisualSP Help System because it brings training to people when and where they need it. The advantage of VisualSP is that it delivers just the right amount of training to you – just when you need to learn something – which means you're much more likely to retain it. Even if you don't, the information is there for you in context the next time you do that task!
Susan Hanley
Microsoft MVP, Founder / Susan Hanley, LLC