Custom Interactive Guides & Walkthroughs
Guide users step-by-step to help them get their job done more quickly and efficiently and increase your ROI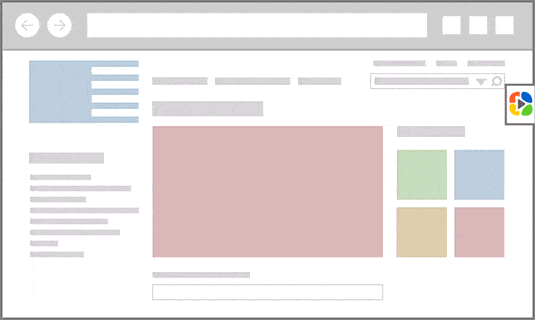 A walkthrough is a microlearning guide that appears as an overlay. Give your users their very own on-demand personal coach who will guide them through important learning points.
Pre-built walkthroughs supplied and maintained by VisualSP
Completely customizable so you can edit existing walkthroughs
Build your own step-by-step walkthroughs
Download whitepaper: Interactive guidance with walkthroughs
Improve user workflows and increase user engagement
Walkthroughs reduce friction for new users by creating simple and quick engagements that capture shorter attention spans
Reduce user training and support costs
Improve policy communications
Reduce burden on IT or peers for guidance
Provide user-driven learning
Guide end users with an in-app guidance system
For users, guided tours reduce friction and lead to a more positive work experience and they are able to complete their tasks more efficiently.
Reduced frustration
Improved confidence
Increased ability to deal effectively with task-related challenges
Reap the benefits of well-trained employees
For enterprises, walkthroughs increase ROI. Key performance indicators for learning can be improved by walkthroughs and guided tours. Analytics show the exact usage of the VisualSP Walkthrough system.
Reduced time-to-competency
Increased productivity
Reduced user error
Create interactive guides without coding. No developer required.
Our simple to use editor allows non-coders to quickly and easily create interactive walkthroughs customized for their users.
Learn more about interactive guidance
Dig deeper into how VisualSP walkthroughs can help enterprises empower users to be more efficient
Companies that use our products
Why the NHS chose VisualSP
"We needed (a learning solution) that provided real impact at the point of use. Now the answer was clear. From day one, I can say 'here is the information you need.' For me, it's taking a barrier away and making people feel empowered.
It saves so much time. For us, that was a major win."
Chris Reynolds
Head of Innovation and Product Development
NHS Arden & GEM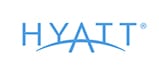 Hear what others have to say!
I was part of the product testing when we were originally seeking a product for SharePoint tier 1 support at TD Ameritrade and thought at that time that it was a no brainer to go with VisualSP. I was very happy when management approved the purchase and even happier after seeing the results. Our calls for support were substantially decreased; prior to having VisualSP, I received 3-4 times as many questions and requests for help. And now, your product interface has improved, the content is so much richer than when we first came on board, the growth of this product is very impressive. I would highly recommend it to anyone looking to enhance their tier 1 support.
Malinda Powell
SharePoint Senior Systems Analyst / TD Ameritrade
When I first joined NCBA, user adoption had been very low and the person that I replaced was too technical for the average end user to understand. As a result our end users did not understand the role of Office 365 in the organization. VisualSP has helped the organization by providing contextual help specific to the area that the end user is working in. The walkthroughs help our users navigate when they experience a new interface for the first time.
Jessica Garcia Moreno
Director SharePoint Administration / NCBA
My favorite part about VisualSP is the context sensitivity of the application. It knows who a user is, where they are and what kind of access they have within the application to be able to deliver specific instruction to that user in the time that they need it. The flexibility to be able to customize the VisualSP interface to be able to deliver our own content is also a big win.
Lynley Hipps
SharePoint Support Manager / TSYS
Our Office 365 journey has taken a couple of years and we knew the tools were out there, but our users appeared confused and adoption was suffering. Support tickets for how-to's were at an all-time high and that is where VisualSP came in. VisualSP has given my team their time back to prioritize other projects and strengthen our organization.
Chris Reynolds
Head of System Devleopment and Application Serverless Systems / Arden & Gem
What a fantastic idea and implementation. VisualSP system is a great assisted help solution for end users. Not only is help just a click away, but it's in the context of what they are currently doing.
Andrew Connell
MVP / Critical Path Training
Modine is very happy with the VisualSP system. We have been able to set baseline knowledge in our organization for both business users and IT
David Webster
Modine Manufacturing
VisualSP has really got this idea nailed and has taken the extraordinary library of video snippets and added them in-context.
Dan Holme
Director of SharePoint / Microsoft
What I've found in the last 8 years is that users want to know how to do their job. We use the VisualSP Help System and have added our own content. This has helped tremendously and reduced the phone calls, emails, and help desk tickets. I now provide training when requested and focus it on the things people need to do in the platform: Submit leave, upload meeting minutes, etc.
R. Witcher
Content Manager / West Georgia Technical College
Your VisualSP Help System is in place and working great!
Bruce Rawles
Web & Intranet Support, / University of Colorado Denver
I'm such a big fan of the VisualSP Help System because it brings training to people when and where they need it. The advantage of VisualSP is that it delivers just the right amount of training to you – just when you need to learn something – which means you're much more likely to retain it. Even if you don't, the information is there for you in context the next time you do that task!
Susan Hanley
Microsoft MVP, Founder / Susan Hanley, LLC