Announcement Banner for SharePoint
Highlight important information on top of SharePoint using an Announcement banner
Using the VisualSP product, quickly create customizable banners to be displayed on top of any of your SharePoint sites – online as well as on-premises.
Completely customizable
The banner background, foreground colors as well as the text is completely customizable.
Flexible banner placement
Configure the banner to appear on the top or the bottom of the page.
Support for both modern and classic
Banner can display on your modern as well as classic SharePoint sites.
Only $4,995 / year for up to 1,000 users
Check out the FAQ below. Contact us if you have any questions
Frequently Asked Questions
Q. What if I have less than 1,000 users?
A. We have priced this package at an extremely reasonable rate. Whether you have 100 users, 1,000 users or something in between, the price is the same.
Q. What if I have more than 1,000 users?
A. If you have more than 1,000 users, please contact us and let's talk about a solution that would work best for you.
Q. Does it support modern interfaces of SharePoint Online?
A. Absolutely! Our system detects and supports the modern interfaces of SharePoint as well as classic interfaces.
Q. What happens after I make the payment?
A. Once we receive the payment, we will setup the VisualSP subscription on our end and will reach out to you within 4 business hours (Eastern USA) to provide you the download links. After that, the deployment on your side should take only a few minutes and you'll be up and running.
Q. How hard is it to deploy VisualSP?
A. An install wizard is provided that will install VisualSP to selected SharePoint sites or all of them – your choice. It takes anywhere from 15 mins to about 45 mins depending on the size of your SharePoint deployment.
Companies that use our products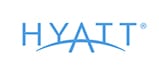 Hear what others have to say!
What a fantastic idea and implementation. VisualSP system is a great assisted help solution for end users. Not only is help just a click away, but it's in the context of what they are currently doing.
Andrew Connell
MVP / Critical Path Training
Modine is very happy with the VisualSP system. We have been able to set baseline knowledge in our organization for both business users and IT
David Webster
Modine Manufacturing
VisualSP has really got this idea nailed and has taken the extraordinary library of video snippets and added them in-context.
Dan Holme
Director of SharePoint / Microsoft
What I've found in the last 8 years is that users want to know how to do their job. We use the VisualSP Help System and have added our own content. This has helped tremendously and reduced the phone calls, emails, and help desk tickets. I now provide training when requested and focus it on the things people need to do in the platform: Submit leave, upload meeting minutes, etc.
R. Witcher
Content Manager / West Georgia Technical College
Your VisualSP Help System is in place and working great!
Bruce Rawles
Web & Intranet Support, / University of Colorado Denver
I'm such a big fan of the VisualSP Help System because it brings training to people when and where they need it. The advantage of VisualSP is that it delivers just the right amount of training to you – just when you need to learn something – which means you're much more likely to retain it. Even if you don't, the information is there for you in context the next time you do that task!
Susan Hanley
Microsoft MVP, Founder / Susan Hanley, LLC