On-Demand Learning and Info for Your Employees
Unfrustrate your users by providing contextual microlearning at the moment-of-need, in the flow of work and in context of their environment.
Help at the Moment-of-Need
Provide your employees Just-In-Time Learning® using VisualSP® directly in the flow of work to fight the forgetting curve.
No need to overwhelm your users with information that they might forget until they eventually need it or will be out of date in six months anyway. Simply provide the knowledge they need at their moment-of-need and in the flow of their work to get their job done.
With VisualSP, your team gets performance support training options, and bite-sized pieces of information that fit within their specific work context. Your employees are more productive, engaged, and informed as a result. Everybody wins!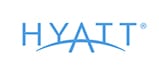 VisualSP's Key Advantages
Ready to discover what Just-In-Time Learning® can do for your organization?
Reduce Tier 1 support tickets and achieve user adoption of your web applications by getting information to your users instantly while they are working on a task.
Increase productivity and Return On Investment (ROI) from your enterprise software investment by making them easier for your users to use. 
Speed up your onboarding processes and allow users to quickly learn tasks and solve problems on their own using Just-In-Time help and learning.
What do you want to accomplish?
User Adoption of Technology
If you are a Microsoft Office 365 customer, we offer a large catalog of training assets (videos, walkthroughs, quick reference sheets) to help your employees gain familiarity throughout the entire suite of Microsoft apps including Microsoft Teams, OneDrive, SharePoint and hybrid implementations.
Learn about how our solution incorporates pre-made learning content as well as accommodates your own in-house training collateral.
Communication of Compliance Training
As more key business processes move online, achieving compliance across your organization has grown in importance and become more urgent.
VisualSP puts your regulatory guidance and compliance training at your employees fingertips at the exact moment they need it in any web application. Rather than slowing down operations with pages of redundant info, learn how you can keep your team compliant and productive with VisualSP's innovative solution.
Optimize the Way You Train
Download our FREE eBook on successful user adoption strategies that work.
See what our clients have to say
We have been providing high quality services and products to best brands around the world since 2005
VisualSP is a perfect fit for the type of help we need and I am very happy with it.
Emily Scott
Quantum Marine
I am very pleased with VisualSP. You won't find a bigger fan than me!
David Burman
S&C Electric Company
The videos show me exactly what I want! Fantastically simple!!
Chris Blocher
Autodesk, Inc. Ithaca, NY
These folks are well versed in their subject area.
Carolyn Bennett
Arizona Board of Regents Phoenix, AZ
Very knowledgeable and great presenters/teachers.
Heather Kuhel
UGN, Inc. Tinley Park, IL
Instructors are very helpful and knowledgeable!
Max Burgstahler
Decatur Public Schools
Content from our
Learning Hub
VisualSP:​​​​​​​ Just-In-Time Learning and Help for end users
Traditionally Training Your Employees and End Users is a Waste of Time
How NHS found a flexible solution for end user training